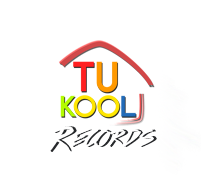 Press Release
Principles Sound – 'Lost in the jungle' July, 2014 @ Tukool Records
A new project led by Italian top guitarist Dario Chiazzolino.
Principles Sound – featuring Dario Chiazzolino, Bob Mintzer, Russell Ferrante, Jimmy Haslip, Gianni Branca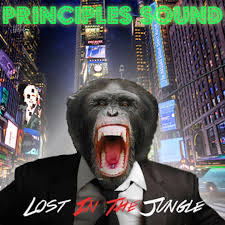 A stunning empathy between guitar and saxophone. Refined, balanced piano, double bass, and drums.
A sophisticated quintet, striking a perfect balance between the enlightened creativity of the '90s and today's modern sound. Guitarist Dario Chiazzolino, who is the leader of this tight quintet together with Bob Mintzer on saxophone, Russell Ferrante on piano, Jimmy Haslip on bass, and Gianni Branca on drums, composed "Sound principles" as his second recording for Tukool Records. This album opens with the title track, a statement of intent as to the entire recording. The synergism between Chiazzolino and Mintzer leads to steadily evolving musical ideas that unfold out of the pianist's themes. All seven tunes in "Lost in the jungle" are by the bandleader: from "Jump in a dream" and "Six stories" to "Butterfly," "No Stop" and "Pearl of Mozambique," listeners are returned to a Chiazzolino in a state of grace, capable of composing in a fresh, highly inspired way, heeding the moods and refinement of the excellent Blue Note standards from the '60s. He is a full-fledged musician who knows how to express himself, having accrued valuable artistic experience over his long-standing career. All this flowed into "Lost in the jungle," a recording to be listened to and enjoyed inquisitively, and committedly, to discover how many ideas pop out of the hat of this talented, distinguished guitarist from Turin.
Lost in the jungle will be available on download and CD July 8, 2014.
About Principles Sound
Principles Sound is a jazz world band. Following their first album – Lost in the Jungle, Principles Sound established the musical ensemble in 2011. The band reunited to produce Lost in the Jungle in January 2012. The band's debut album can be described as jazz-world-fusion, though it is much closer to traditional jazz than the jazz-fusion albums of the 1990s.
The band members are Dario Chiazzolino, Bob Mintzer, Russell Ferrante, Jimmy Haslip, and Gianni Branca. Principles Sound has steadily achieved a startlingly sublime synthesis of soaring and unmistakable melody, progressive instrumentation, and aggressive heaviness unrivaled within hard rock music. The legacy established throughout their virtuosic career of extraordinary aesthetic alchemy has made their very moniker synonymous with the power of talent, ability, and momentum when brilliantly forged together.